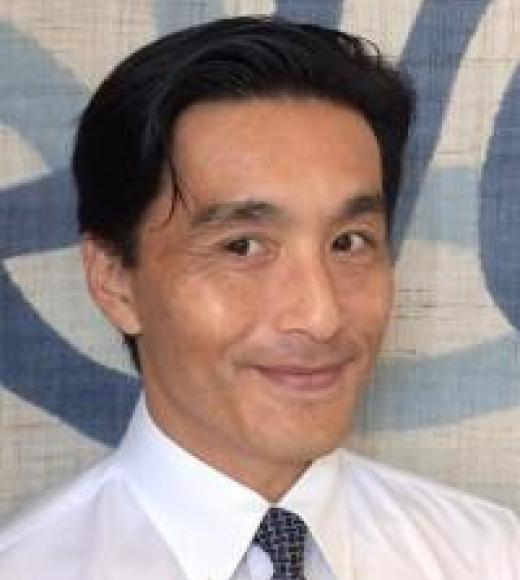 Position Title

Associate Professor of Japanese

Undergraduate Faculty Advisor for Japanese
Bio
EDUCATION AND DEGREE(S)
Ph.D., University of California, Berkeley (2005)
First-Generation Initiative: https://firstgen.ucdavis.edu/blog/stories/joseph-sorensen
RESEARCH INTEREST(S)
Classical and medieval poetry and drama
Text-image relationships in pre-modern Japan
Geography, place-names, and travel literature
Pre-modern aesthetics and performance theory
Japanese art, architecture, and art history
Modern Japanese literature and film
COURSE(S) TAUGHT
JPN 1s/17s/117s - Quarter Abroad Program in Kyoto, Japan (Spring)
JPN 10 - Masterworks of Japanese Literature
JPN 102 - Japanese Literature in Translation: The Middle Period
JPN 106 - Japanese Culture Through Film
JPN 131 - Readings in Modern Japanese Literature: 1920-1945
JPN 134 - Readings in the Humanities: Traditional Culture
JPN 152 - Traditional Japanese Drama
JPN 156 - Japanese Literature on Film
SELECTED PUBLICATIONS
Optical Allusions:  Screen, Paintings, and Poetry in Classical Japan (ca. 800-1200).  Lieden:  Brill Japan Studies Library, 2012.  293pp.
"Canons of Courtly Taste," co-authored with Robert Borgen, in Karl Friday, ed., Japan Emerging:  Premodern History to 1850 (Boulder, CO:  Westview Press, 2012), pp. 146-156.
"The Politics of Screen Poetry:  Michinaga, Sanesuke, and the Court Entrance of Shôshi." Journal of Japanese Studies 38: 1 (Winter 2012), pp. 85-107.
"Poetic Sequence as Personal Salvation: Saigyô's Poems 'Upon Seeing Pictures of Hell'," Japanese Language and Literature 46: 1 (April 2012), pp. 1-55.
"Keiken to ekufurashisu:  Bungaku sôsaku shiron," in Haruo Shirane, ed., Ekkyô suru Nihon bungaku kenkyû—Kanon keisei, jendaa, media (Tokyo: Benseisha, 2009), pp. 109-112.
"Experience and Ekphrasis:  A Tentative Thesis on Literary Production," in Haruo Shirane, ed., New Horizons in Japanese Literary Studies: Canon Formation, Gender, and Media (Tokyo: Benseisha, 2009), pp. 98-102.
Haikai Poet Yosa Buson and the Bashô Revival by Cheryl Crowley.  Japanese Language and Literature 42: 1 (2007) , pp. 305-321.
"Poetic Landscapes and Landscape Poetry in Heian Japan," Proceedings of Association of Japanese Literary Studies (Purdue: Indiana University Press, 2005), pp. 87-98.
CURRENT PROJECTS
*The relationship between narrative fiction and the composition of court poetry in the Heian and Kamakura periods.
*Poetic place-names and travel literature.
HONORS AND AWARDS
2013 Undergraduate Instructional Improvement Grant, Center for Excellence in Teaching and Learning, U.C. Davis
2012 Research Travel Grant, Committee on Research, U.C. Davis
2010 Excellence in Education Award, ASUCD
2009 Small Grant in Aid of Reseach, U.C. Davis
2008 Faculty Development Award, U.C. Davis
2007 Undergraduate Instructional Improvement Grant, Center for Excellence in Teaching and Learning, U.C. Davis
2004 Dean's Fund for Excellence, University of Colorado, Boulder
2003 Writing Grant, Center for Japanese Studies, University of California, Berkeley
2002 Phi Beta Kappa Award for Graduate Studies
2000 Japan Foundation Research Fellowship
1999 Academic Senate Award for Outstanding Graduate Student Instructor, University of California, Berkeley