Our Peer Advisers not only excel in their respective majors but also have an interest in promoting and educating fellow students on how to minor, major or double major in Chinese/Japanese. They assist in events throughout the year in addition to running the EALC Facebook Page (which you are welcome to join: https://www.facebook.com/groups/UCDealcprogram/).  Feel free to contact them about Study Abroad, upcoming student events, and related student clubs.
Please email ealcpeeradvising@gmail.com to contact our peer advisors with questions.
EALC Academic Peer Advisors - 2021-2022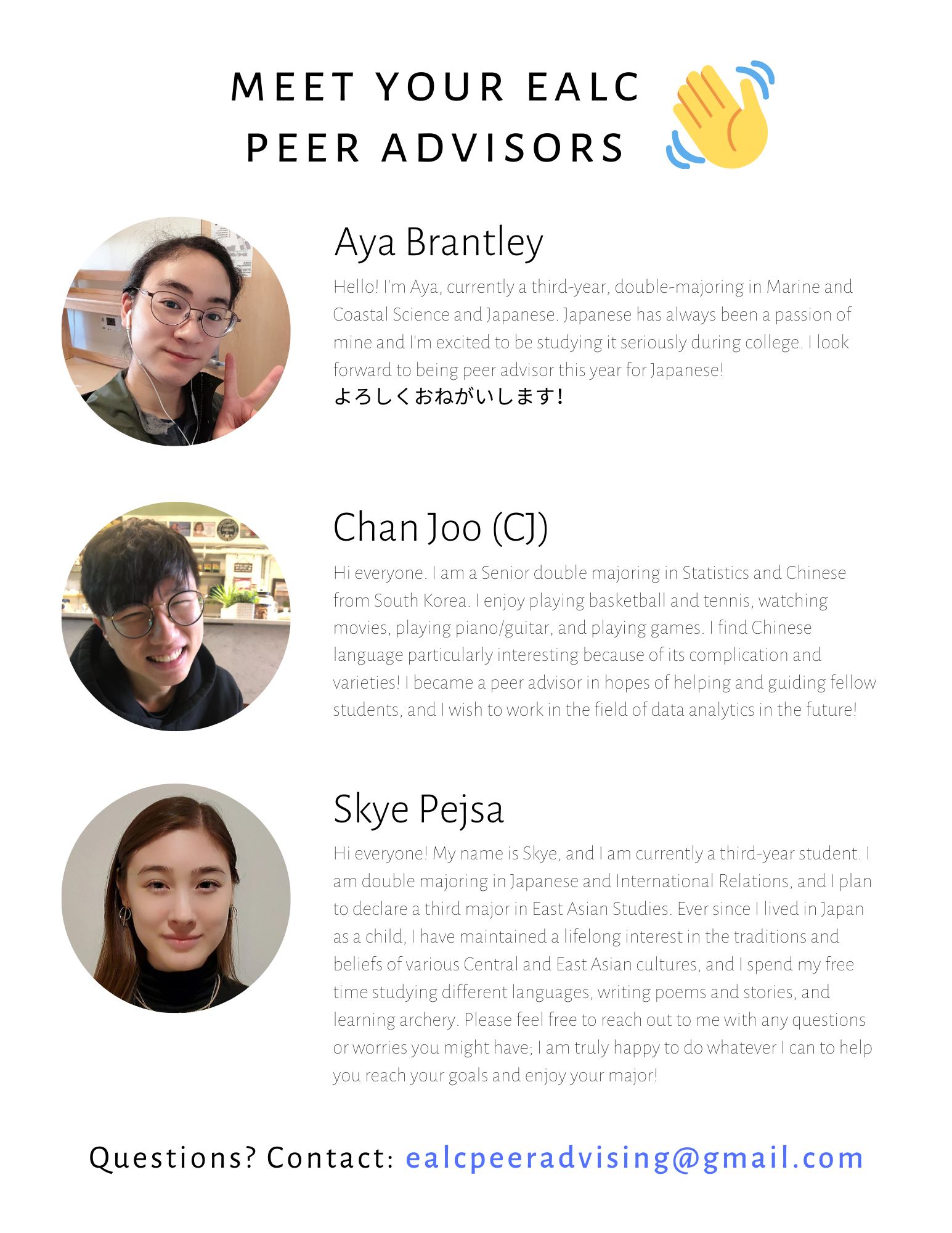 Welcome to UC Davis, from your 2020-2021 EALC Peer Advisors!