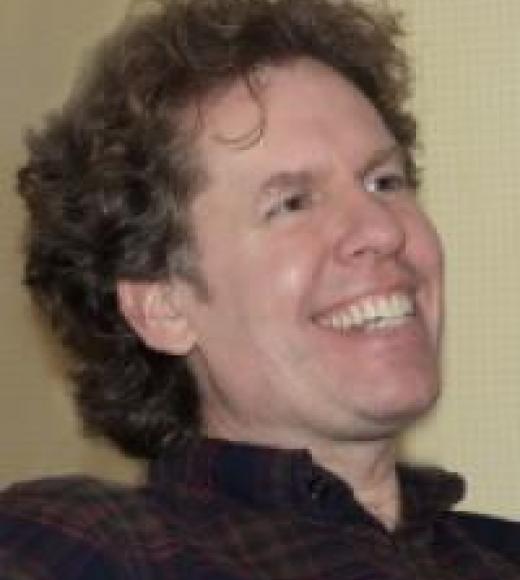 Position Title

Associate Professor of Japanese
Bio
EDUCATION AND DEGREE(S)
Ph.D., Stanford University
RESEARCH INTEREST(S)
Medieval and early-modern Japanese literature
Comparative history of the novel
Edo-period popular culture
COURSE(S) TAUGHT
JPN 50/CHN 50: Introduction to the Literature of China and Japan
JPN 101: Japanese Literature in Translation: The Early Period
JPN 106: Japanese Culture Through Film
JPN 131: Readings in Modern Japanese Literature: 1920-1945
JPN 133: Readings in Modern Japanese Literature: 1970 to Present
JPN 136: Readings in Newspapers and Magazines
SELECTED PUBLICATIONS
BOOK(S)
Parody, Irony and Ideology in the Fiction of Ihara Saikaku  (Brill, 2017)
https://brill.com/view/title/34417
ARTICLES AND BOOK CHAPTERS
"Hierarchy, Hubris, and Parody in Ihara Saikaku's Kōshoku ichidai otoko," The Journal of Japanese Studies, Volume 43, Number 2, Summer 2017.
http://muse.jhu.edu/article/665292
"Samurai Lovers, 'Samurai Beasts': Warriors and Commoners in Ihara Saikaku's Way of the Warrior Tales,"  Japanese Studies, Volume 35, Issue 2, 2015.
http://dx.doi.org/10.1080/10371397.2015.1067135
"Stage and Page in Early-Modern Japan" (Review Essay), The Journal of Asian Studies, Volume 74, Number 2, May 2015
http://journals.cambridge.org/action/displayAbstract?fromPage=online&aid=9720690&fulltextType=RV&fileId=S0021911815000078
"The Ishii Brothers' Vendetta in Genroku Japan," A review of The Violent Virtue: First Narratives of the Ishii Brothers' Late Genroku Katakiuchi, by Drake Langford, Dissertation Reviews, April 1, 2013
http://dissertationreviews.org/archives/2715
"The Two Paths of Love in the Fiction of Ihara Saikaku," in Gary P. Leupp, James McClain, and Tao Demin, eds., 

The Tokugawa World

 (Routledge, 2021).
https://www.routledge.com/The-Tokugawa-World/Leupp-Tao/p/book/9781138936850
Review of Plucking Chrysanthemums: Narushima Ryūhoku and Sinitic Literary Traditions in Modern Japan, by Matthew Fraleigh, The Journal of Japanese Studies, Vol. 45, No. 1, Winter 2019, pp. 231–35. 
https://muse.jhu.edu/article/717676
Review of Teika: The Life and Works of a Medieval Japanese Poet, by Paul S. Atkins, Japanese Language and Literature, Spring 2018. 
CURRENT PROJECTS
I am working on an article regarding depictions of sexuality in Ihara Saikaku's fiction, as well as translations of Saikaku's Budō denraiki (Exemplary Tales of the Way of the Warrior, 1687) and Honchō nijū fukō (Twenty Cases of Filial Impiety in Japan, 1686).
HONORS AND AWARDS
2006 Japan Foundation Doctoral Fellowship
2005 Distinctive Merit Award, Shizuoka International Translation Competition
2001 Distinguished Translation Award, Shizuoka International Translation Competition