Article submitted by UCD Japanese Culture and Language Connection (JLCC) Vice President & 17th Japanese Student Day Committee Chair Yumiko Yoshida
On May 17, 2018, the 17th annual Student Day was held at Walter A. Buehler Alumni Center at UC Davis. Student Day, or "Gakusei no hi" in Japanese, is hosted by the UC Davis Japanese Program and a student organization called the Japanese Language and Culture Connection (JLCC). Students and staff gathered to celebrate the Japanese culture through skits and performances.  Student Day was a huge success because of the effort made by staff and volunteers.
Student Day was kicked off by an awesome Japanese drum club called, "Bakuhatsu Taiko Dan". Their energetic performance and fast tempo songs captured the audience's attention and heart.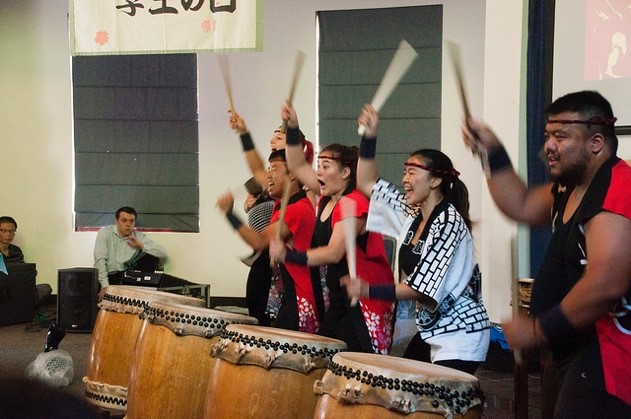 After the Taiko Performance, Dr. Beverly Bossler, the Department Chair of East Asian Languages and Cultures, started the event with a warm welcome speech.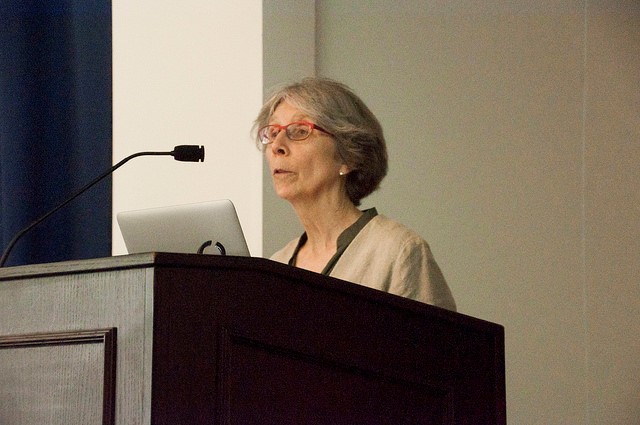 Next, Dr. Fadi Fattallah, the Associate Vice Provost of Global Education and Services, gave us a great speech concerning the goals of Global Affairs to provide support for events such like this.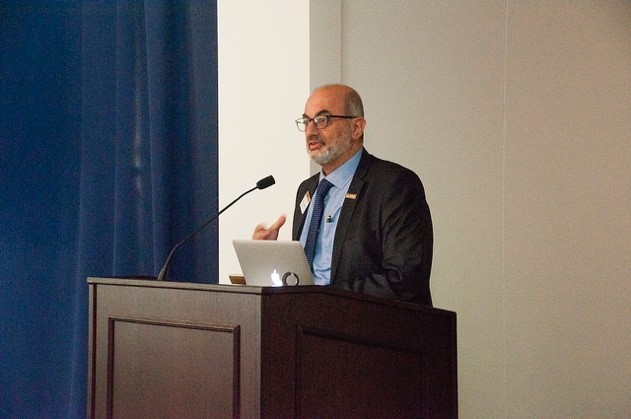 Following the speech by Dr. Fadi Fattallah, JPN 3 sections performed their skits. All the students were well prepared and the skits were enjoyable to watch.
JPN 003
1st place: Vy Bui, Jocelyn Molina, Tara Soudbakhsh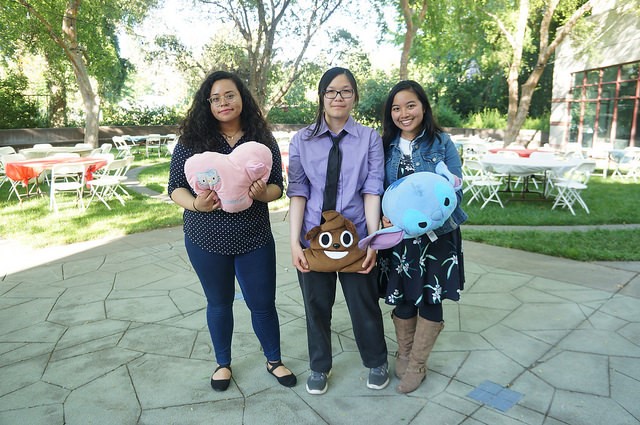 2nd:  Julie Ho, Aryssa Ham, Owen Lu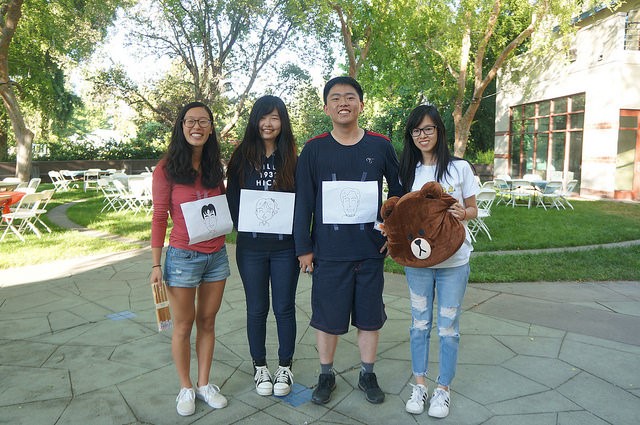 3rd:  Ian Curtis, Patrick Fisher, Patrick Reiser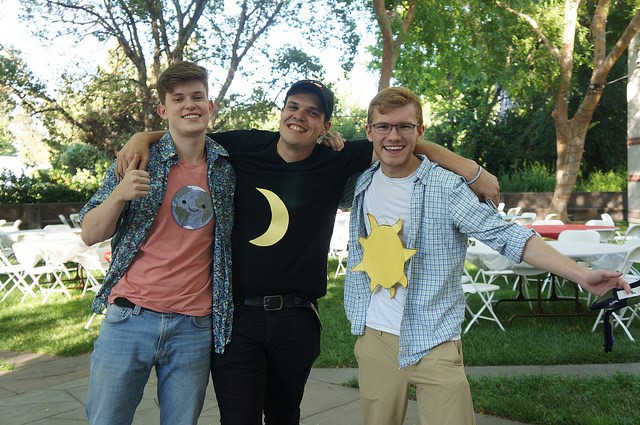 Next, the Japanese Language Lecturers performed a dance called the "Algorithm Exercise" as a short break.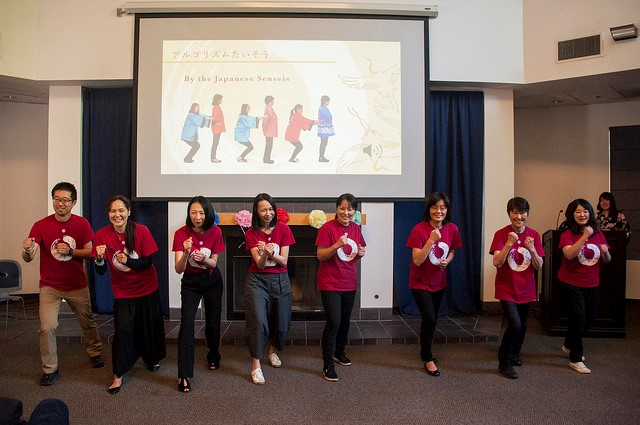 Afterwards, JPN 6 students presented their skits and JPN 113 students performed a combination of skits and songs. Through skit performances staged by different levels of JPN classes, we could see that more content and complex sentences were integrated to meet their standards in class.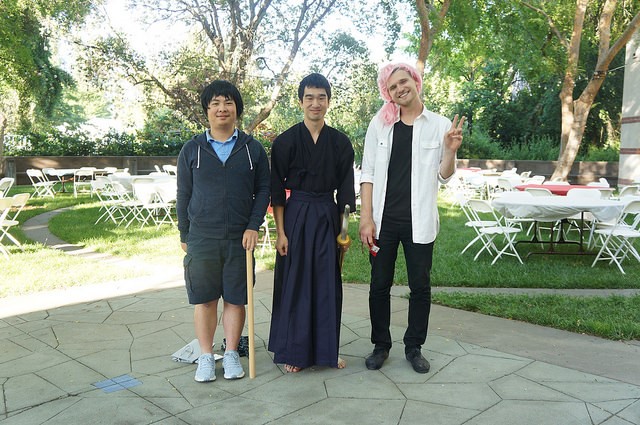 JPN113
1st place:
Jessie Xie, Caitlin Tsai, Zihao Cheng, Desiree Chen, Mariah Bonifacio, Will Schultz, Blair Huang, Sienna Wong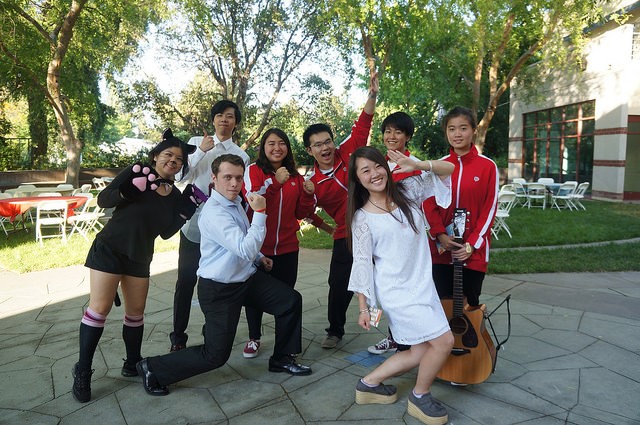 Preceding the selection of winning skits and performances, JLCC hosted a "Sumo skit," a Japanese wrestling skit, which introduced the wrestling's deep history and the meaning of each action taken by the wrestlers in the ring. They also demonstrated the actual wrestling as a match.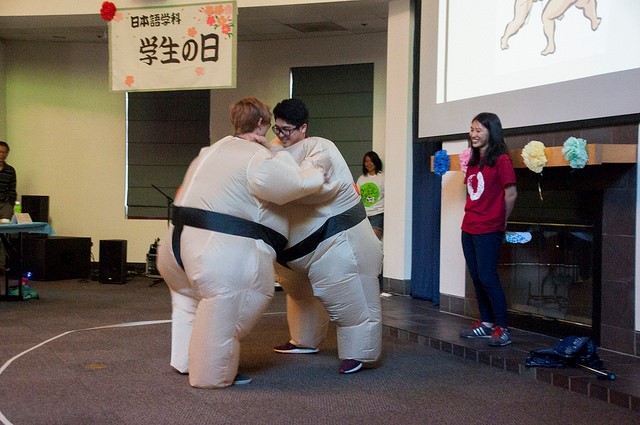 We would like to thank Student Day Committee members for all the effort and support that they put forth for this event to succeed. (Ruriko Imai, Shizhi Dong, Anru Hung, Kana Limpanukorn, Wenze Lu, Saela Ohara, Yuma Ono, Alex Ryo Shimotake, Yumiko Yoshida, Teresa Chan, Desiree Chen, Connie Fan, Shigeko Fukaya, Natalie Hamada, Peter Nishimura, Jing Qian, Will Schultz, Sienna Wong)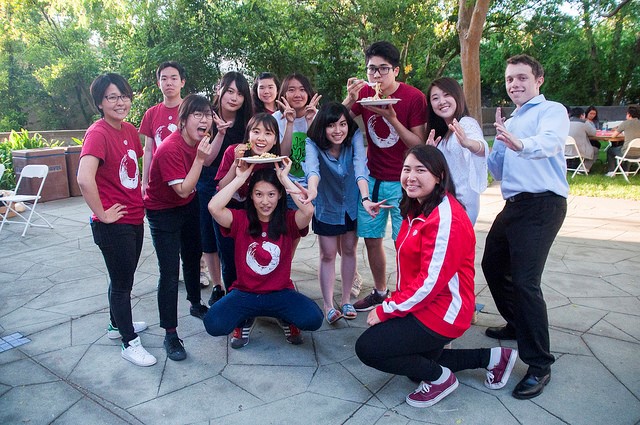 We would also like to thank our generous sponsors:
Salad Cosmo
The Department of East Asian Languages and Cultures
The UC Davis Global Affairs
East Asian Studies Program
Finally, we would like to acknowledge and thank our judges for donating their time:
Mr. Masahiro Nakada (President, Salad Cosmo)
Dr. Nobuko Koyama (Japanese Language Program Coordinator at UC Davis)
Ms. Katie Watanabe (Undergraduate Advisor for Communications at UC Davis)
To see a photo album from the event, please follow this link to Flickr:
https://www.flickr.com/photos/154957160@N03/sets/72157669292754418