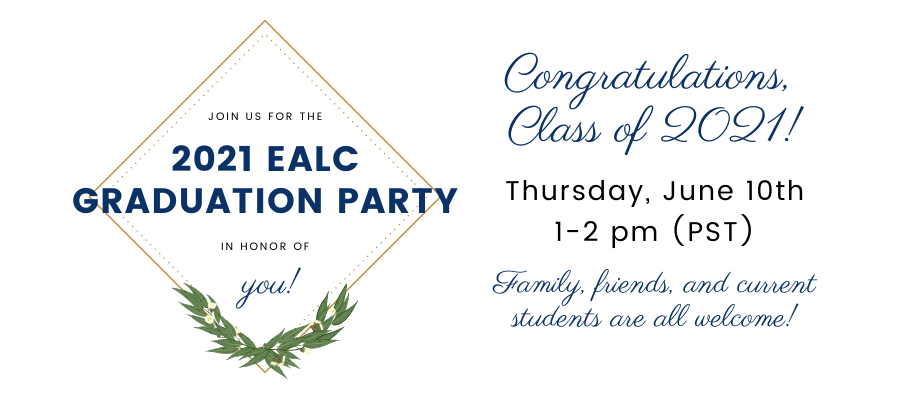 Dear East Asian Languages & Cultures community,
The academic year is ending soon, and we want to commend you all for working so hard, especially during these pandemic times.
Let's end the year on a high note! 🌟
Please join us in celebrating this year's Chinese and Japanese graduates at our EALC Graduation Party on Thursday, June 10th from 1-2 pm (PST)!
Family, friends, and current students are all welcome to honor our graduates with us! 🎓 🎉 🎊
RSVP to get more information and the Zoom link: https://tinyurl.com/ealc-grad.
Event highlights:
* Keynote speech from Chancellor Gary May
* Presentation of graduates
* Awards ceremony
* And more special elements!