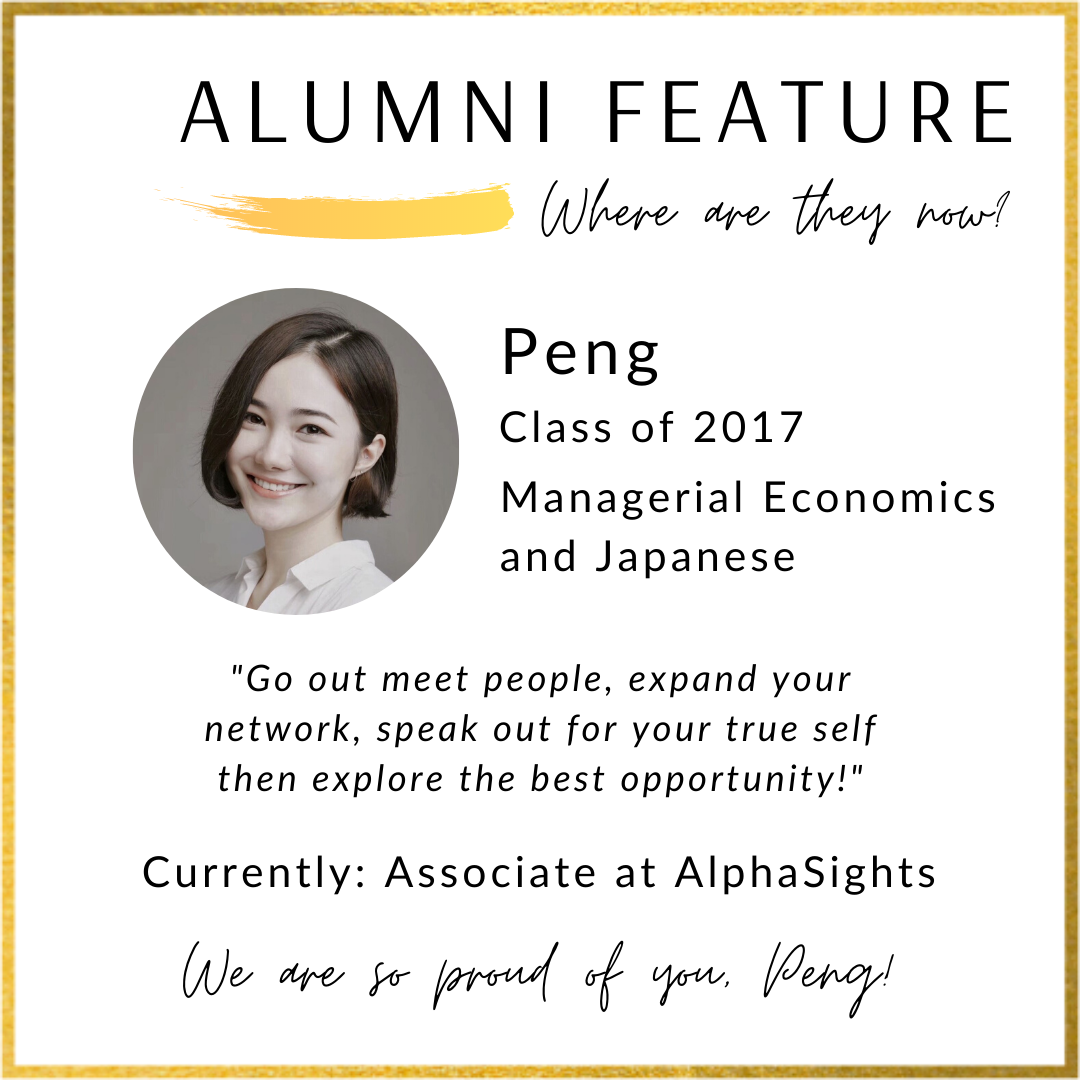 My name is Peng, graduated in 2017 Winter with B.A. in Japanese. I am currently working at an information service company called AlphaSights. 
AlphaSights, an information service company, is competing in the Expert Network Services space. We work with investors, consulting firms, and MNCs to help them make better strategic decision/market researches through connecting with people who have the right industry knowledge. The normal daily life of mine in AlphaSights could be receiving a request from a client, then communicate with them to understand the knowledge gap they are facing, then help source the best industry expert to connect with my client. We usually work on projects exploring the global market, thus bilingual/trilingual background would be definitely valued in this job. As global companies are all looking into the Japan market, the Japanese will sure be a huge plus for this job!
Our firm is a knowledge brokerage company, competing in the expert network industry. Having 9 offices globally, we work with global corporates, investors, or consulting firms. When every time they are conducting a research on the industry or the region they are not familiar with, we help them to connect with the industry expert through a 45-60 mins informational interview.
As I need to communicate with clients and advisors globally day-to-day, language capability, understanding of culture difference and compassions are highly valued in my job.
The language and literature study while at Davis, especially the Kyoto study abroad program helped not only with the language capability itself, but also with a deeper understanding of culture and quick adaptability in different backgrounds.