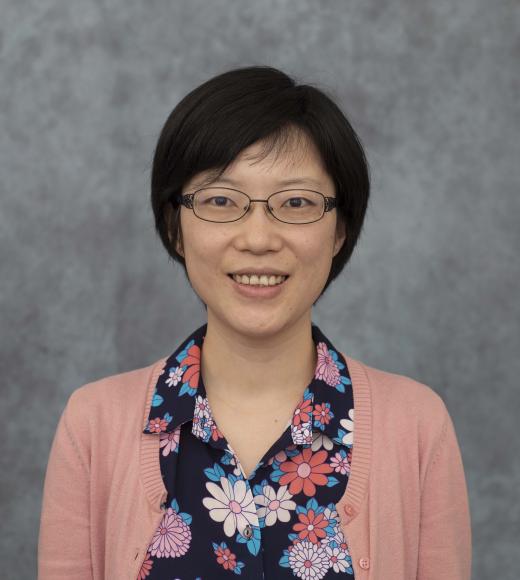 Office Hours
MT 10:15-11:15am
Bio
EDUCATION AND DEGREE(S)
Ph.D. in Second Language Acquisition, University of Iowa, Iowa City
M.A. in Course Design and Teaching Theories, Beijing Language and Culture University, Beijing
B.A. in Teaching Chinese as a Second Language, Beijing Language and Culture University, Beijing
RESEARCH INTEREST(S)
Chinese as a second language vocabulary and reading acquisition
Chinese colloquial idioms
Second langage development
Intercultural communication
Study abroad
SELECTED PUBLICATIONS
JOURNAL ARTICLES
Li, Y. (2015). Task-Based Language Teaching of Chinese as a Second Language. Teaching Chinese in International Contexts, 7, 7-24.
BOOK CHAPTERS
Li, Y. (2018). Context and Reading Comprehension of Chinese Colloquial Idioms. In X. Wen & X, Jiang (Eds.). Studies on Learning and Teaching Chinese as a Second Language. New York: Routledge.

Li, Y. (2010). A Study on Strategy Use on Incidental Vocabulary Acquisition of Advanced Heritage and Non-Heritage Chinese Learners. In W. Zhang & H. Xing (Eds.). Chinese Testing, Acquisition and Cognitive Exploration. Paper presented at the First Postgraduate Symposium on Language Testing and Acquisition, Beijing, China: Beijing Language and Culture University Press.
BOOK REVIEWS
Li, Y., & Shen, H. (2015). Review of the book 500 Common Chinese Proverbs and Colloquial Expressions: An Annotated Frequency Dictionary, by L. Jiao & B. Stone. The Modern Language Journal, 99(3), 618-619.
Li, Y. (2015). Review of the book Task-Based Language Learning - Insights from and for L2 Writing, edited by H. Byrnes & R. M. Manchón. Writing and Pedagogy, 8(1), 237-242.
TEACHING EXPERIENCE
Department of Asian and Slavic Language and Literature, University of Iowa, 2011-2016
College of Chinese Language Studies, Beijing Language and Culture University, 2008-2009
College of Applied Arts and Science, Beijing Union University, 2008-2009